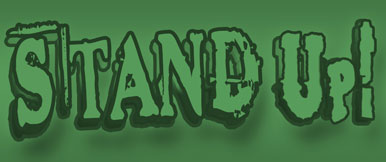 Stand UP!
A School of Personal Evangelism
It is time for Christians to stand up. We must have a say in all areas of society. Everyday life offers many opportunities for everyone! A businessman should use his chance at a business lunch, a grandfather with his grandchild, a teeny in a social network, a work mate during break time, a house wife talking to her neighbor, a politician among his friends, a student at the University. Evangelism must be part of every area of life! If each Christian stands up fearlessly for Jesus, people will be saved. Society will be transformed, and the Kingdom of God will be build. The power of the Holy Spirit, your unique gifts and character are key! This two-day seminar will equip you to evangelize more effectively. To register for a
STAND UP!
or to invite Evangelist Schott to hold a
STAND UP!
in your church, contact our office.
Contact Us